Wow, February flew by. I'm sure the nice weather and weeks of sunshine and temperatures in the 50's and 60's have helped! February kicks off one of my busy seasons for the year, so I've worked a whole lot of extra hours in the evenings and on the weekends, but am intention to balance in some extra self-care moments too. Here are some "currently's" for the month!
Currently Drinking: Fika Latte! This is a latte with lavender, honey, and espresso and it's delicious! In Sweden, Fika suggests "to have coffee".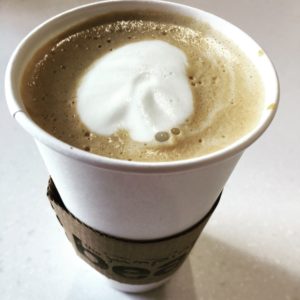 Currently Eating: CURRY! I have been increasingly obsessed with curry over the last year and a half or so, and just made it last week (and maybe ate it 4 dinners in a row).
Currently listening to: The Liturgist's Podcast (specifically the one on the enneagram).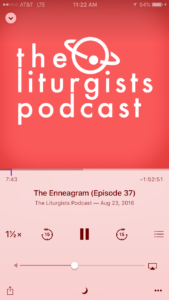 Currently Watching: While I'm typing this, I'm watching Hunted on CBS. I think it's interesting to see how people evade being captured (it's a reality show). I've also been pretty obsessed this month with watching Madam Secretary, which I finally just caught up with!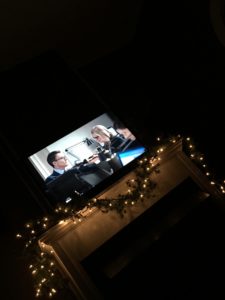 Currently Reading: I read so many things at the same time. I'm currently reading Lean In, A Grace Revealed, a book by Robyn Carr, and Carry On, Warrior.
Currently Smelling: My sparkling icicles scented candle from Bath and Body Works. It is pretty much my favorite candle ever… at least in the winter 🙂
Currently Excited for: A few presentations that I've done/am doing in a 10 day period. I actually enjoy public speaking for the most part (I hated it in college and broke out in hives during a few presentations!). These presentations are on all sorts of topics I feel passionately about, so they feel life giving. I'm also looking forward to getting to see my brother in the next few weeks (I haven't seen him since July 4th!).
Currently Wearing: Air Force Sweatpants, a knee brace, a plaid shirt, and cat slippers. haha. On my nails I'm wearing OPI's Lincoln Park After Dark with bronze glitter on top!
Currently Loving: The beautiful February we've had! I've had time to get some stuff done in the yard like picking up sticks that have fallen since I last raked in November, as well as cleaning up some extra leaves that have fallen throughout the winter.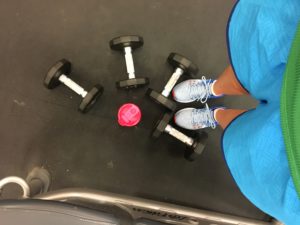 I'm also loving lifting weights since I did Lean Body Bootcamp (check out Trainer Paige's program!) in January and February.
Now it's your turn to share! What are some of your "currently" statements for the month?