I'm not quite ready to sit down and type up some thoughts about Hurricane Irma, so I decided to do a currently post instead!
Currently Drinking: All the pumpkin things! Pumpkin iced coffee, pumpkin hot coffee, pumpkin chai- all the pumpkin.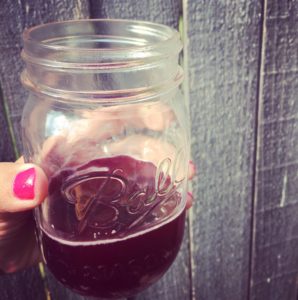 I'm also loving Farmer's Market Kombucha and don't know what I'm going to do without my daily fix in a few weeks once the Farmer's Market is done for the season.
Currently Eating: These apple pie oreos (they are amazing!)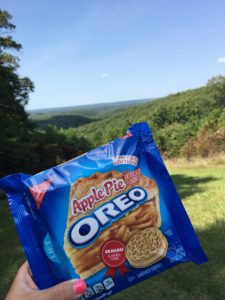 Also: ALL the fall foods. You can never have enough fall treats.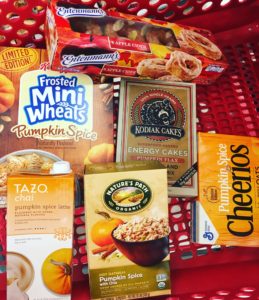 Currently Listening To: podcasts galore! Becca Tilley (Bachelor) just started a new podcast so I'm pretty excited about that one. I also decided to re-listen to the audiobooks of the Harry Potter Series, so I just finished listening to the Chamber of Secrets.
Currently Watching: Big Brother live feeds. The season finished on the 20th so I obviously typed this post before the end of the season, which means i'm probably a bit sad. I love Big Brother and I love watching the live feeds. I'm feeling so excited that they are doing Celebrity Big Brother in the US this winter though!  I'm also just watching Game of Thrones for the first time. I'm in the middle of season 2 and I've repeatedly thought "I'm not sure I can do this anymore…" just because some of the people are just so upsetting. But then I can't stop watching anyways….
Currently Reading: real talk here- my reading has been poor this month thanks to irma (extra minutes went to watching coverage and talking to my parents) and my brother coming to visit. I did just get Brene Brown's new book Braving the Wilderness in the mail, so I'm excited to start that one!
Currently Smelling: I got a diffuser last month and have been diffusing lavender oil multiple nights a week and I'm loving it! I also got a Macintosh Apple candle last week that smells so delicious.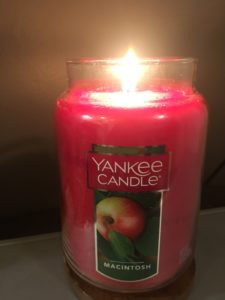 Currently Excited for: The Big Brother finale! I'm excited to see who will win 🙂 I'm really excited for normal TV programs to come back the next few weeks.
I'm not really excited about anything in particular- just enjoying the normal parts of my life.
Currently Wearing:  Still my knee brace- a constant since February 🙁
I'm honestly loving wearing dresses, shorts, and tank tops. Since I know that these items are going to be put away soon, I'm trying to enjoy them all as much as possible.
Currently Loving: That my brother came out to visit me. I wasn't able to go out west this summer to see him/go hiking, so when he said he had some time free and wanted to come out, I was really excited. We had a great time doing some low-key hiking (what my knee could handle), having fires, staying in an RV, and having some fun… all while Irma hit our home.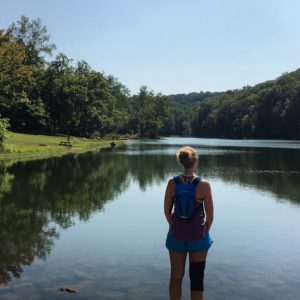 I'm loving all the fall things in my life right now as well (even the almost 90 degree weather we've had for most of the last week and a half!).
Now it's your turn to share! What's a currently from your life right now?