Disclosure: I received an advanced reader copy of this book as part of being on the Why I Hate Green Beans Launch Team. I was not compensated in any other way.
Why I Hate Green Beans. The title of the book immediately drew me in because it was unique (although I do like green beans alright… though they aren't my favorite). The book Why I Hate Green Beans, by Lincee Ray, comes out on February 6, 2018, and I had the pleasure of receiving an ARC copy of the book.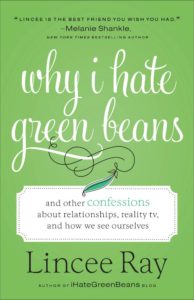 I LOVED IT and found myself laughing out loud as I read. I actually read it over Christmas, and several times found myself reading out loud to my family members. It's a book that I would've loved to read at the same time as other friends!
Lincee's Blog "Why I Hate Green Beans" became popular for her weekly reviews of The Bachelor episodes. Her comedic tone in the recaps drew people in, and her popularity grew rapidly. I remember hearing about her blog, but never went there to read it until I got her book. And now I read it weekly (yes- confession: I do watch The Bachelor). Her book tells various stories about her life, weaving a theme of insecurity throughout (but in a totally relatable and hilarious way!). You'll read stories about relationships, friendships, classic styles of past decades, and the rawness that comes from heartache. And of course you'll get a good amount of Bachelor humor thrown in there too!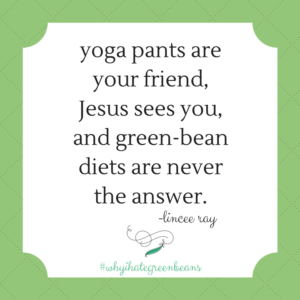 Humor, snark, and a bit of sarcasm. With some real life vulnerability and life lessons. That's the perfect mix for a book, right?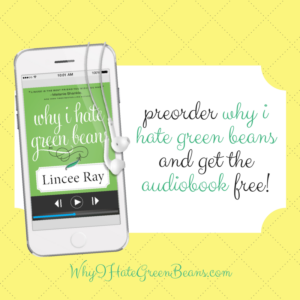 It comes out on February 6th (2018!). If you pre-order it, you'll get a FREE copy of the audiobook read by Lincee herself. You're guaranteed to laugh your way through it.