Happy Friday! This week I'm wearing Essie's Tart Deco with silver glitter on top.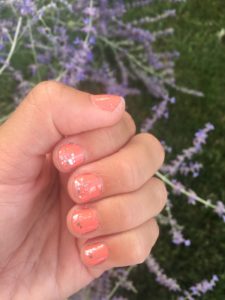 I really love this color, especially in June and July when I have a little sun on me. For the most part two coats covers my nails, but there are occasionally small spots that are a little see through. That's fine with glitter on top, but I'd probably do three coats if I didn't put any sparkle on top.
On to some facts for the week:
1. When I find this on sale, I like to snatch a few up! I love the lime flavor and the lemon ginger one the most.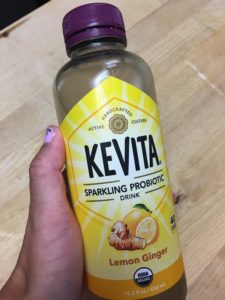 2. A friend's birthday was a few weeks ago, and she wanted to go paint pottery for her birthday. A group of us went, and I painted this little bud vase! I'm not artsy at all, but it was a lot of fun to paint, and I'm excited to use this over the summer and fall with flowers from my garden.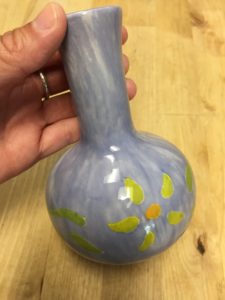 3. I haven't read To Kill A Mockingbird since high school, but on Monday I decided that I needed to read it again. I've been listening to the audiobook this week and have really been enjoying it.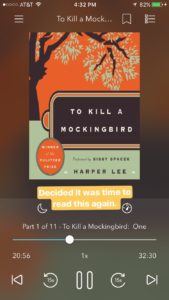 4. My new secretary started this week, and I've spent the week training her a bit, getting to know her, etc… My last one I worked with since 2009, so it was really really sad to see her go. I'm really excited about the one who just started this week, though, and am excited to have her as part of our team!
5. I've loved having fires the past few weeks, enjoying quiet and stillness. On Sunday I enjoyed a by myself fire while reading- so relaxing!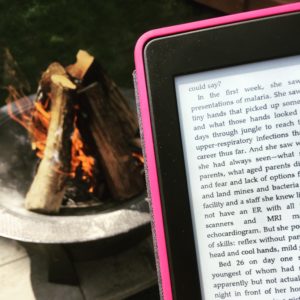 Now it's your turn to share! What's one random fact from your week?