Happy Friday! This week I'm wearing Essie's Fiji nail polish.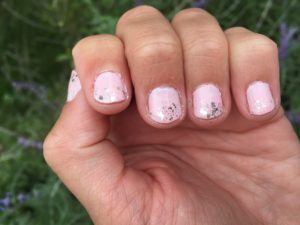 I really love this color, and wish I could wear it more (but I wish that about most of my colors). It's such a beautiful pastel color. If I didn't put glitter on top, I probably would do 3 coats instead of the 2 I've done in the picture above.
Now on to some random facts for the week:
Cicada shells are EVERYWHERE right now. I mean, they are all over my fences, trees, on my front porch, etc… They are kind of cool and kind of make my skin crawl… at the same time.
My co-workers took me out for a delicious birthday lunch. Look at how huge that chai is (and it was SO delicious!)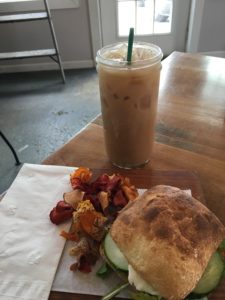 Last week we had a retreat at work, and spent the night out in the country. I love the property, the flowers… and all the animals running about. I came back to the house to grab a sweatshirt and had to wait until one of these buddies moved…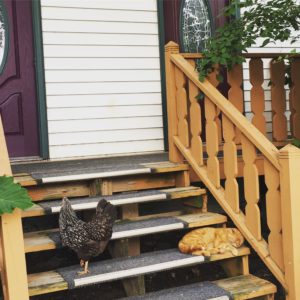 These flowers. I wish I had some sort of flower service that would drop a now little bouquet of flowers at work every other week. They just make my office feel extra cheery.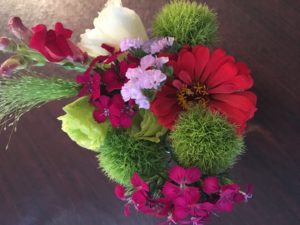 I have a whole inside joke about tater tots with a friend. So, for my birthday, he brought me two large containers of tater tots. I managed to eat almost all of them (insert all the emoji faces right here).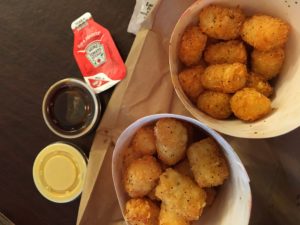 Now it's your turn to share! What's one random fact from your week?