Happy Friday and Happy September. I guess summer is officially over now, right? To get myself through summer ending, I like to get my nails done each year (it's just a little thing). I didn't get the nail polish color from the place I went, but here are my nails: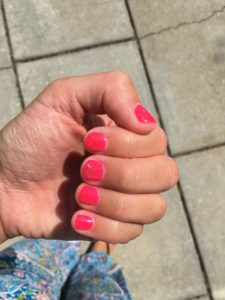 I just needed some extra brightness and glittery-ness these weeks, and this gel polish did the trick!
Here are some random facts from the week:
1. I went and got a massage this week- for multiple reasons. Mostly because I'm dancing the lines of a migraine and really don't want to get one. To me, especially as a counselor, self-care isn't optional, and so I try to force myself to make space and time for things like this.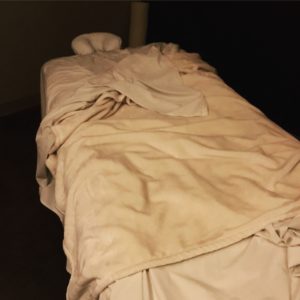 2. So as I was arriving for my massage I ran into a friend from grad school (who used to live for several years in my same apartment complex. – I walked my first 13.1 miles with her back in 2011) who I haven't seen for a little over a month. She was free the same time I was that day, so we ended up sitting outside and having a long lunch together. It was so fun.
3. This week I've been drinking blueberry kombucha, and it quickly became one of my favorites. It's delicious- and looks pretty too! Nothing like enjoying your beverage AND knowing it's awesome for your health.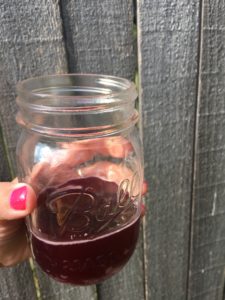 4. I adore fresh flowers (hence ALL the flower pots I have in my yard). I cut a few little blooms for the vase I painted, and smile every time I walk past it in my house.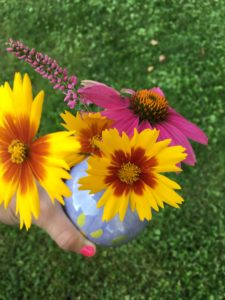 5. I know I've talked a good amount about Reading People on the blog. I originally received a digital copy, but I just got my physical copy in the mail this week, and the cover is absolutely gorgeous. It might be my favorite book cover ever.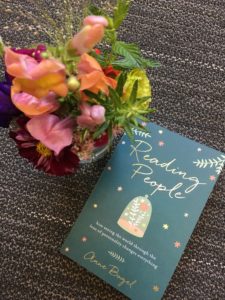 Now it's your turn to share! What's one random fact from your week? Do you drink Kombucha?