Disclaimer: I received a UV reflective half buff to review as part of being a BibRave Pro. Learn more about becoming a BibRave Pro (ambassador), and check out BibRave.com to review find and write race reviews! 
Oh Buff- let me count the ways that I love you! Seriously- I now own 5 or 6 buff products, and I love each of them dearly (I lived in my Buff hood when I went to Colorado for several very cold days back in January!). So, when an option to try out a reflective uv half buff popped up, I was immediately in, jumping up and down.
Seriously. Actual squealing when I opened up the package and saw this: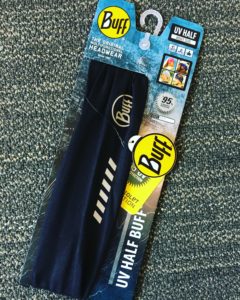 So pretty, right? The fabric is so fantastically comfy, does a great job at wicking sweat (I've worn my non-reflective uv half buff on all sorts of hikes, mountain climbs, runs, and bike rides), and protects from UV rays!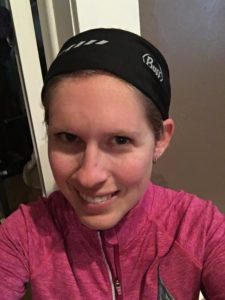 This buff is unique in that it has reflective strips on it, making you extra safe while you're out on the roads!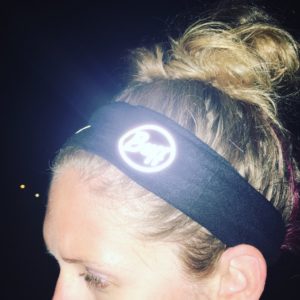 Did I mention that they are so comfy and stay in place really well? I even wear mine around the house just for fun!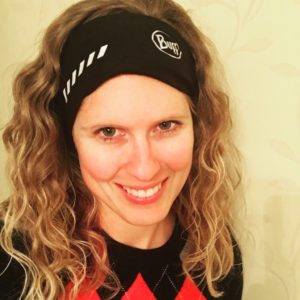 I haven't been able to work out in this one yet, as I partially tore my patella tendon (and now I have bursitis… grrr….) and am trying to rest it as much as possible, but wearing this Buff has helped me stay focused on rest so that I can get out and use it as soon as possible!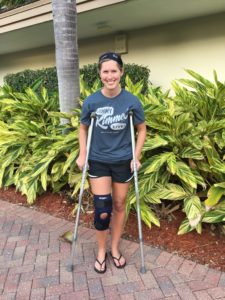 Knee brace and buff. haha.
If you want to learn more about the UV reflective half buff, click here.