Disclaimer: I received a Buff Thermal Hoodie to review as part of being a BibRave Pro. Learn more about becoming a BibRave Pro (ambassador), and check out BibRave.com to review find and write race reviews!
I went to bed knowing that the temperature was supposed to drop a good amount overnight, changing the rain to snow and ice. I woke up in the morning with a yard covered in snow, and everything covered in a nice layer of ice. Yuck, right? I saw that my car and garbage can were both encased in ice, so I bundled up warmly to start on the task of cleaning up from the storm. The first thing I grabbed to put on was my buff thermal hoodie! This was the scene that played out this past weekend…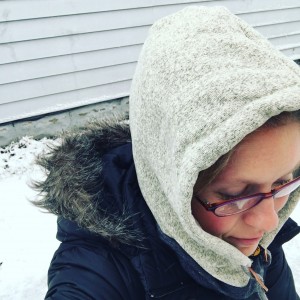 If you've followed my blog for the last few months, you might remember what a huge fan of Buff I am, even wearing it during a week of hiking out West (like climbing part of Pikes Peak and hiking out at Custer State Park). So, when I was given the chance to try out this hoodie, I immediately signed up, figuring that I would love it.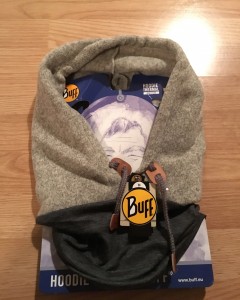 I WAS RIGHT! The first thing I noticed about the hoodie was how soft it was! I was planning to go on a walk the day after it arrived, so I immediately packed it so I had it when I met my friend after work.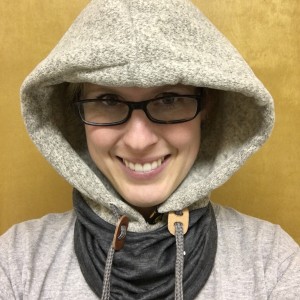 The day that I wore it the first time it was in the low 40s and slightly windy. It slid easily over my head, and the merino wool "neck warmer" part was really comfortable. It wasn't itchy or uncomfortably tight at all, which was excellent! The hood has enough room that it still stays up easily with a ponytail or bun, which I also appreciate it!
AND IT IS WARM! Like I said, I've worn it out several times, even through temperatures in the single digits, and my head, earns, and neck have been toasty warm!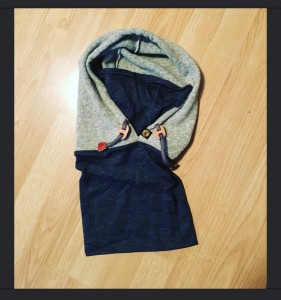 I love that the neck warmer can be used two ways: it can be a double layer neck warmer, but the innermost layer can also be pulled up over my face as well for extra protection!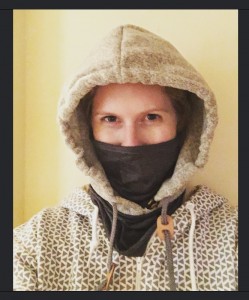 Amazing, am I right?
The little tassle things sometimes bounce around a bit more if I'm running, but it's honestly not bad, and if that's the only "draw back" I have, then I'll absolutely take it!
The thermal hoodie is absolutely becoming one of my "go-to" cold weather articles of clothing for cold weather, and I'm looking forward to using it during runs and walks as I train for my spring half marathon. I'd definitely encourage you to get one of your own as you stay active through the winter months! You can find out more about the Buff thermal hoodie on the Buff Website.
You can also find them the following places: Facebook, Twitter, and Instagram.
Now it's your turn to share! How might you use a buff hoodie? What's one of your favorite winter accessories?