So far in 2016 I've read 137 books, and while I've listed each one out month by month, I thought I would compile my top 10 favorites and "must reads" from the books I've read this year (plus a runner up!); these are in no particular order.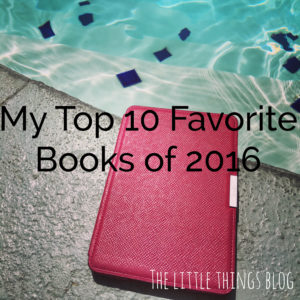 1. It Ends With Us (Colleen Hoover): I wrote a review of the book here .
It Ends With Us follows Lily Bloom as she processes her dad's death (and therefore her history and parents marriage as a result) and thinks about what that means for her life and her future in relationships. On the night of her dad's funeral, she meets Ryle, but doesn't think much of it. What comes next was shocking and unexpected, and taps into her past history. I don't want to share too much about what happens moving forward, but it made my heart ache. I think that It Ends With Us is an important story about the issues in life that, from the outside might appear black-and-white, but when you're in them are deeply complex and confusing.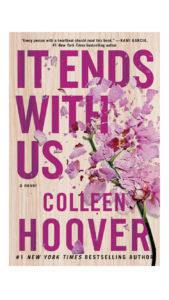 2. Daring Greatly (Brene Brown): This book is all about daring greatly in relationships, embracing vulnerability and authenticity, and experiencing the richness of life. Brene shares real life stories in the middle of her research throughout the story, motivating towards a healthier life. I encourage most of my clients to read Daring Greatly– it has great information for meaningful relationships.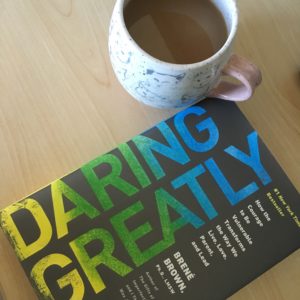 3. The Never Never Series (Colleen Hooever): I feel a little bit like I'm cheating here because this is a 3 part series (but the books are all pretty short). This is an interesting story of two high schoolers who have been friends for years, but wake up as strangers. The three books tell the story that unfolds after they wake up. I couldn't put these books down and sped through them really quickly!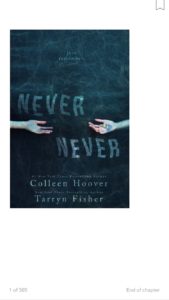 4. A Mother's Reckoning: Living In the Aftermath of Tragedy (Sue Klebold): The author is the mother of Columbine shooter Dylan Klebold. Klebold shares a bit about Dylan growing up, talks about the day of the shooting, and talks about how she processed what happened afterwards. This story was powerful. It was raw. It was heart wrenching. It was fascinating to hear her process of grieving and accepting that her son was who she knew he was growing up, along with someone who could do something so horrible. She shares about her son without denying what he did at the end of his life. I enjoyed it from start to finish.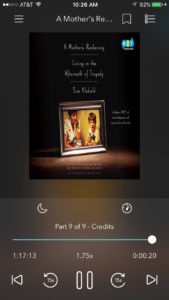 5. The Nightingale (Kristin Hannah): This is a historical fiction book set in WWII, and tells the story of what one family does to survive. I absolutely loved this book, and found myself tearful many times throughout the story.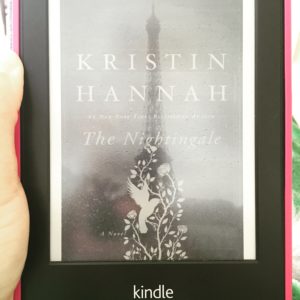 6. Mindset (Carol Dweck): The author is a psychologist who studies motivation and personality. Mindset talks about the idea of developing a growth mindset, and how that changes how we interact with the world. This is a hard book to summarize in a sentence or two, but I wrote a whole post about the book here. In short, this book challenged the way I thought about the work that I do and was so helpful to have read as I made some bold changes at work.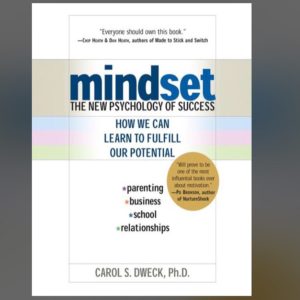 7. When Breath Becomes Air (Paul Kalanithi): From the get go you find out that the author ended up passing away after being diagnosed with cancer. This is his story wrestling with what it means to live a good life. I cried (and sobbed) my way through this book, and found the book deeply moving. Again, I wrote a full post on the book here.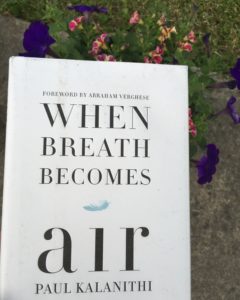 8. The Selection Series (Kiera Cass): Again, I sort of feel like this is cheating because there are actually 5 books to this series. Almost each of these books I read in one evening each because they were just that good. I heard this series described as "Hunger Games meets the Bachelor". The books are young adult, and have a bit of dystopia, romance, and fantasy thrown in for fun. Every person I've talked to who has read the series has loved it, and I'm so glad that I read it too! I wrote a whole post on the first three books of the series here.
9. The Martian (Andy Weir): I saw the movie in theaters, but had heard the book was really good, so I decided to give it a try. The book made me laugh out loud several times, and it was SO so good! For those of you who don't know, this is a story of an astronaut who was left behind on Mars by his crew, and he has to try to figure out how to survive.
10. The Body Keeps The Score (Bessel Van der Kolk): This book was SUCH a good read, and was all about how the body is impacted by, experiences, and is changed by trauma. Van der Kolk walks through the important aspects of therapeutic treatment and support needed. This is such an important book in the understanding of trauma. I think it would be a bit heavy for an average read, but for those of you who are interested in trauma or are in the helping professions, this is a great read!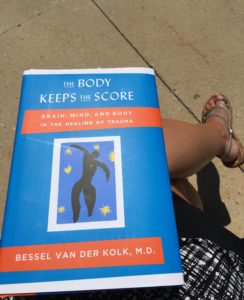 I have several runner up books as well, which include: Essentialism, The Good Goodbye, and Night!
Now it's your turn to share! What was one of your favorite books from 2016? Is there a book you're really looking forward to reading in 2017?